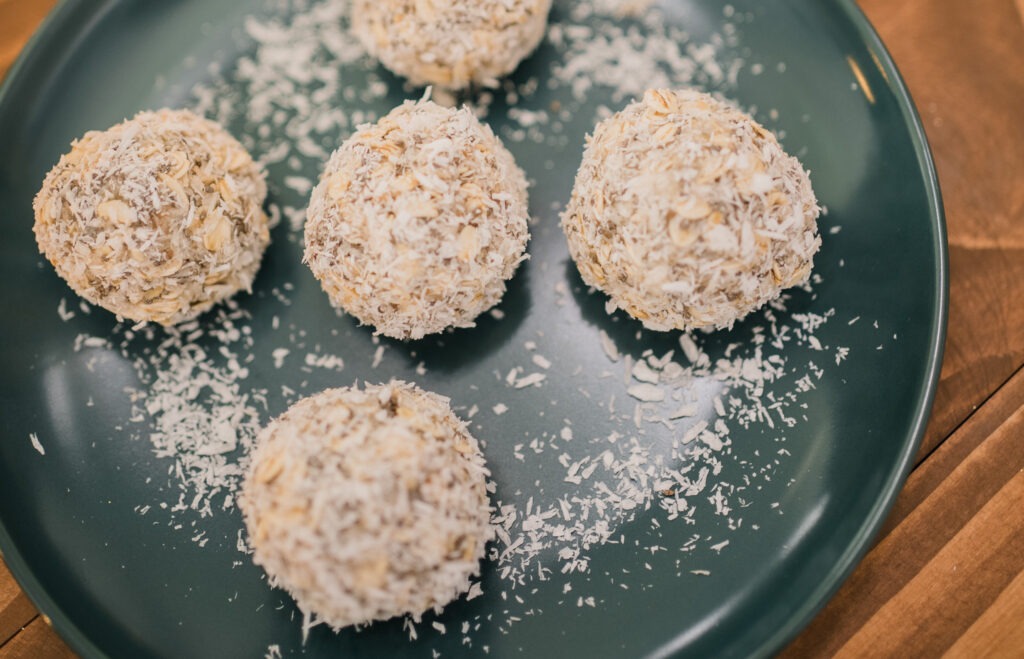 Do you have kids who like cooking with you? If so, this is the right recipe for you! This 5-minute chia snowballs is so easy to make. It's surely a well-spent time together and you get to teach them to eat the right food at an early age. Go try it now!
Prep Time: 1 minutes
Cook Time: 4 minutes
Total Time: 5 minutes
Yield: 5 servings
Ingredients:
1/2 cup rolled oats
1/2 cup shredded coconut, plus more to coat
1 small banana
splash of vanilla
pinch of cinnamon, plus any other Christmassy spices you want (like ginger or nutmeg)
Instructions:
1. Process all ingredients in a food processor or mix using a spatula until the mixture forms a sticky dough – about 15 seconds depending on your machine.
2. Shape the mixture into balls (or logs) and roll in shredded coconut to coat.
3. Chill in the fridge or eat straight away.