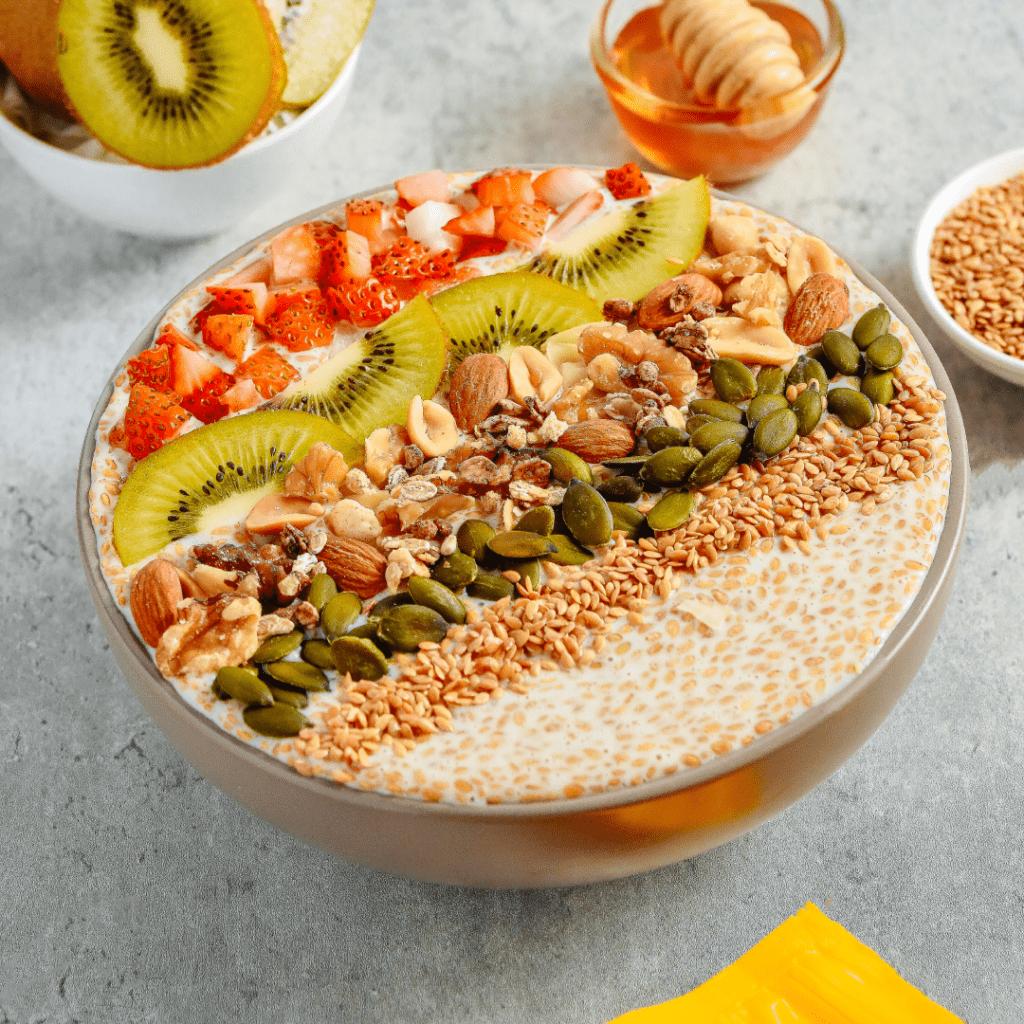 Here's a healthy home-favorite that not many people know about. Try out this recipe for Golden Flax Seeds Pudding to boost your breakfast.
INGREDIENTS:
1 cup almond milk
2 tbsp. honey
½ tsp. Ground cinnamon
Toppings:
Green Pumpkin Seeds
Strawberry Slices
Mixed Nuts
Kiwi
Granola
Nutrifam Golden Flax Seeds
DIRECTIONS:
In a bowl add almond milk, Nutrifam Golden Flax Seeds, ground cinnamon, and honey. Mix.
Leave/set the pudding for 3 hours or overnight, stir occasionally to prevent from sticking together.
Top with your choice of fruits and nuts, and enjoy!