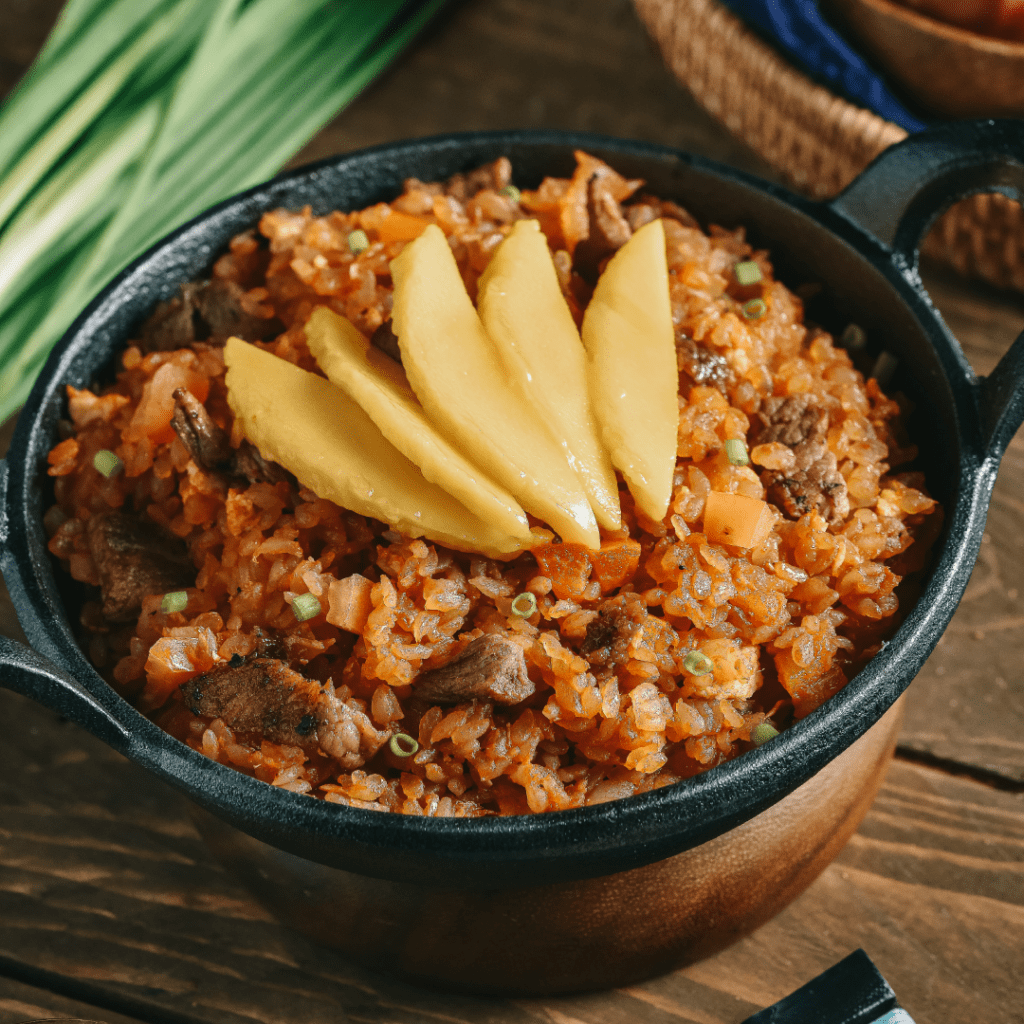 How about a recipe that feels like home? Add a little touch of Filipino cuisine to healthy Nutrifam ingredients, and you'll get a dish that brings joy to a healthy heart. Check out this easy-to-prepare Low-Calorie Bagoong Rice:
INGREDIENTS:
2 cups Nutrifam Instant Shirataki Rice
2-3 tbsp Bagoong
1 Egg
Garlic, minced
Tomato, cubes
Tomato paste, ½ tsp
Beef, sukiyaki cut
Soy sauce
Lemon
Salt
Pepper
GARNISH:
Spring onions
Semi-ripe mango slices
DIRECTIONS:
On a mixing bowl marinate for 30mins: beef with soy sauce, lemon, salt and pepper.
In a wok, add 1 tbsp oil and fry the beef until golden brown. Set beef aside.
On the same wok, saute garlic and onion. Once browned add the diced tomatoes, tomato paste and bagoong.
Add Nutrifam Instant Shirataki Rice and mix until well coated. Push rice aside the pan and fry the eggs, then mix with the rice.
Add the beef and mix again.
Top with sliced mangoes and spring onions, and enjoy.