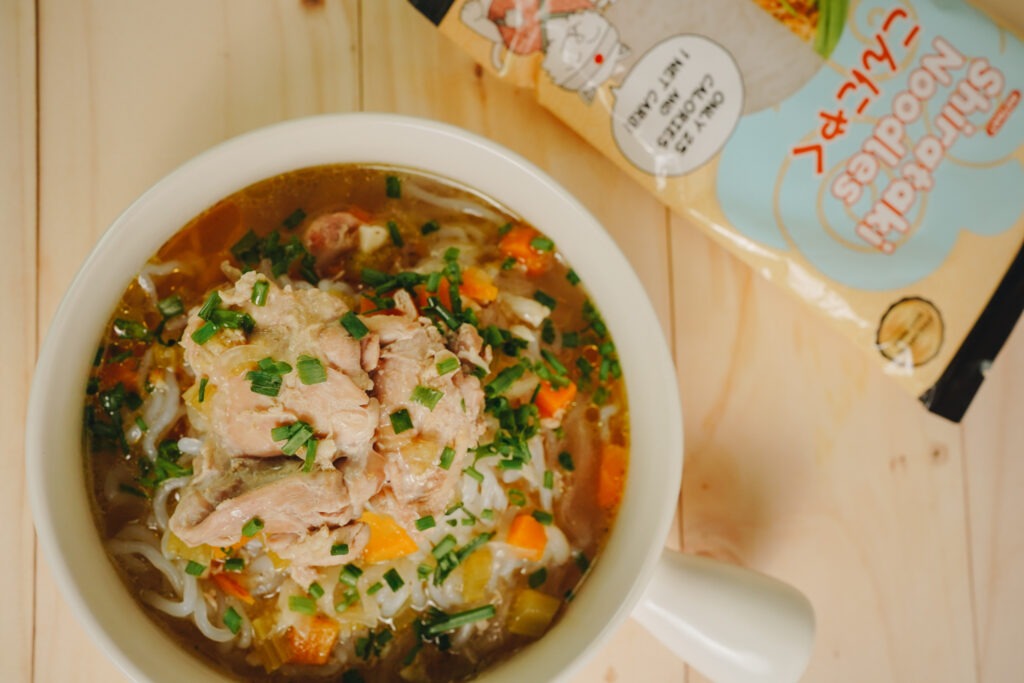 A soup that's good for the BODY and the SOUL! Try this super easy recipe during cozy days: Nutrifam Chicken Noodle Soup. It's low-carb and tastes Oh-So-Good!
500g chicken thigh fillet, cut in cubes
1 minced red onion
3 cloves grated garlic
1 cubed carrot
2 celery stalk, sliced
½ tsp dried thyme
½ tsp rosemary
¼ cup white wine
1 chicken bouillon cube
In a deep, heavy bottom pot, add oil and brown chicken fillets on medium heat, season with salt.
Once chicken is browned, lower heat to low then add red onion, garlic, carrot, celery stalk, thyme and rosemary. Sauté until onion is transparent.
Add in white wine to deglaze pot, wait for wine to reduce. About 1-2 mins.
Add 800ml water, bouillon cube and Nutrifam Instant Shirataki noodles. Bring heat to medium and simmer for 15- 20 minutes, until chicken is fully cooked. Season according to taste.
Serve and enjoy.