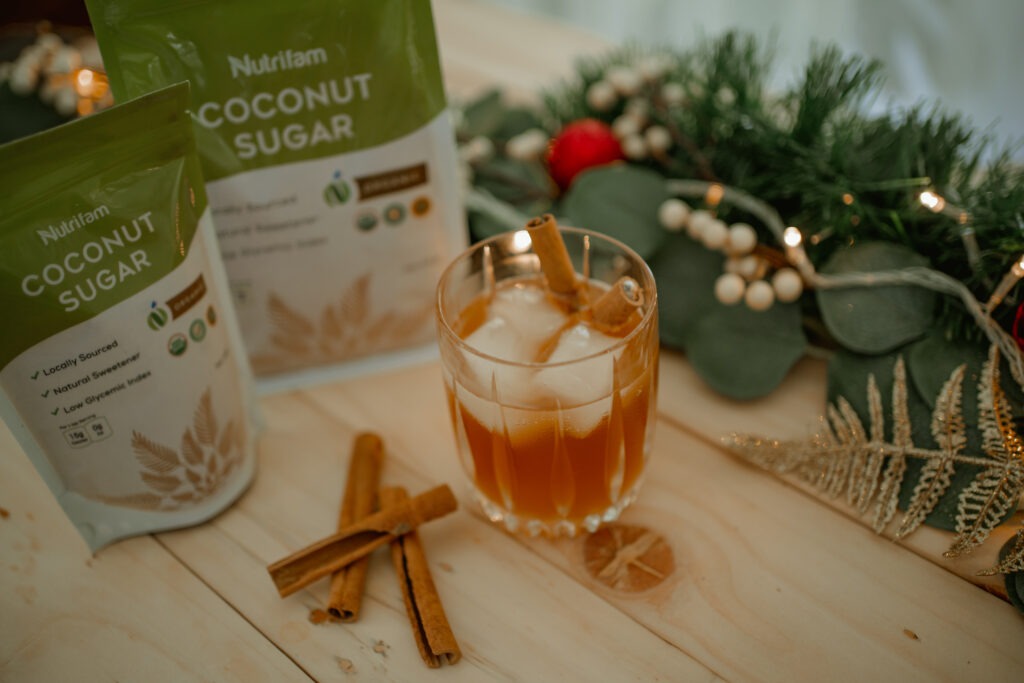 The celebrations are not complete without a drink! This Christmas, we are giving you the best drink for your gatherings. Nutrifam Festive Christmas Soda, a 3-step drink recipe that you can make anytime of the day. Taste the season!
Prep Time: 1 hour
Yield: 4 servings
Ingredients:
Soda Concentrate:
1 cup 235ml water
1/2 cup 90g Nutrifam Coconut Sugar
1/4 cup 80g maple syrup
1/4 cup 30g dried cherries (or cranberries if you prefer)
1 cinnamon stick
1 tsp freshly grated ginger
1 tsp vanilla extract or 1 vanilla pod
1 whole anise star
To serve:
3 tablespoon concentrate
¾ cup sparkling water
Instructions:
Add all the ingredients to a small saucepan. Bring to a boil over medium heat.
Once boiling, reduce heat and let simmer for 5 minutes.
Remove from heat and let it infuse for another 10-15 minutes. Strain through a fine-mesh sieve into a bowl or small pitcher.
To serve: pour 3 tablespoons of the soda concentrate into a glass and cover with cold sparkling water. Add some ice cubes and enjoy! For a hot drink, use warm still water.
The soda concentrate will keep for up to one week in the refrigerator.
For more content, follow us on Instagram: @nutrifamph