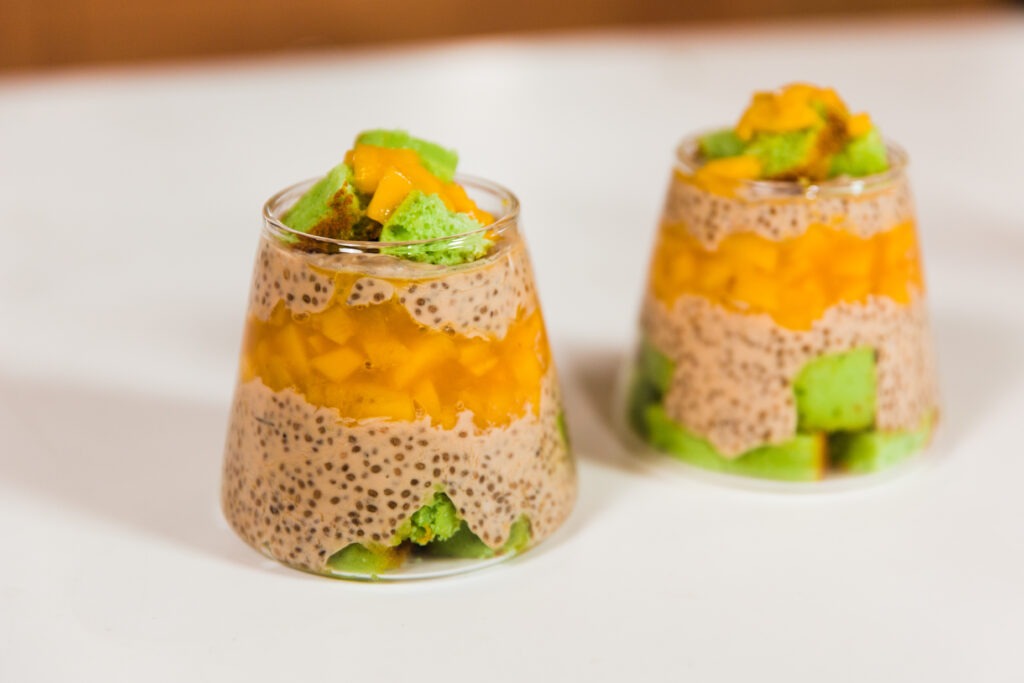 Mango Coconut Trifle Chia Pudding. Try this quick and easy recipe using our Nutrifam Chia Seeds. The perfect snack for family nights and movie marathons.
Procedure:
 In a bowl, mix together coconut milk, chia seeds, vanilla extract, lemon juice, cocosugar and granukated sugar. Wait overnight until chia seed blooms and create a pudding like texture.
Once chia is bloomed, layer cubed macapuno bars, coconut chia pudding and mangoes in a glass. Enjoy!
For more content, follow us on Instagram: @nutrifamph