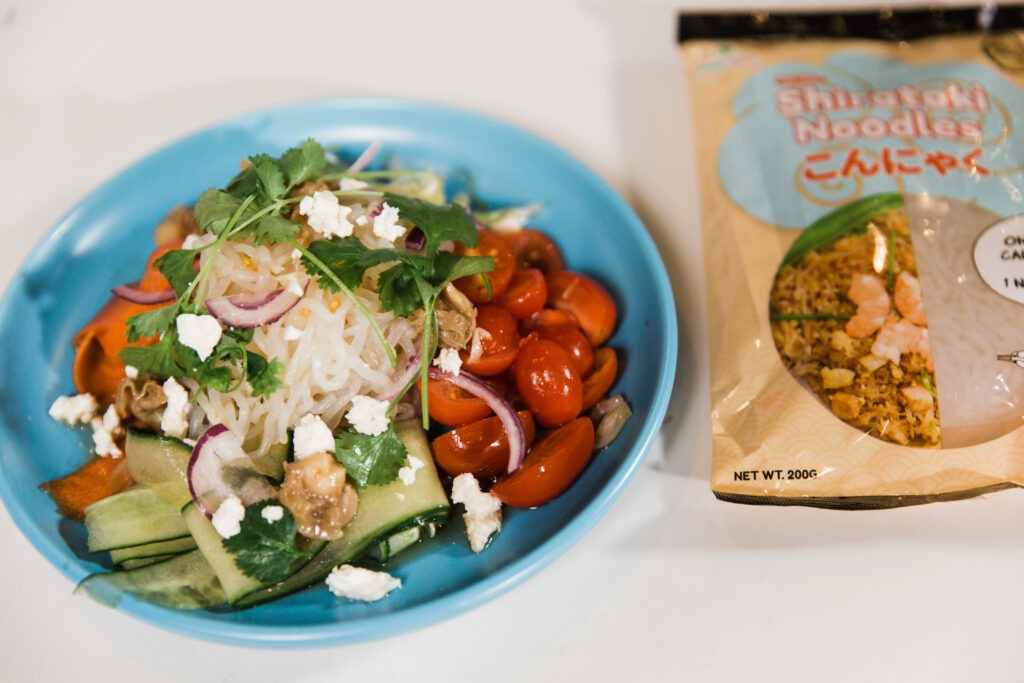 Prepare this quick and easy Nutrifam Instant Shirataki Noodle Salad. A healthy and delicious meal that is refreshing to eat.
Ingredients:
½ head cabbage, shredded
1 carrot, shredded
1 cucumber, shredded
1 handful cilantro
Chicken breast
Dressing:
In a glass, whisk together fish sauce, cocosugar, and sesame oil. Mix until creamy, 1-2 mins. Set aside.
Layer cabbage, carrots, cucumber and Nutrifam Instant Shirataki Noodles in a plate.
Add the dressing and mix.
Top with chicken and cilantro.
For more content. follow us on Instagram: @nutrifamph