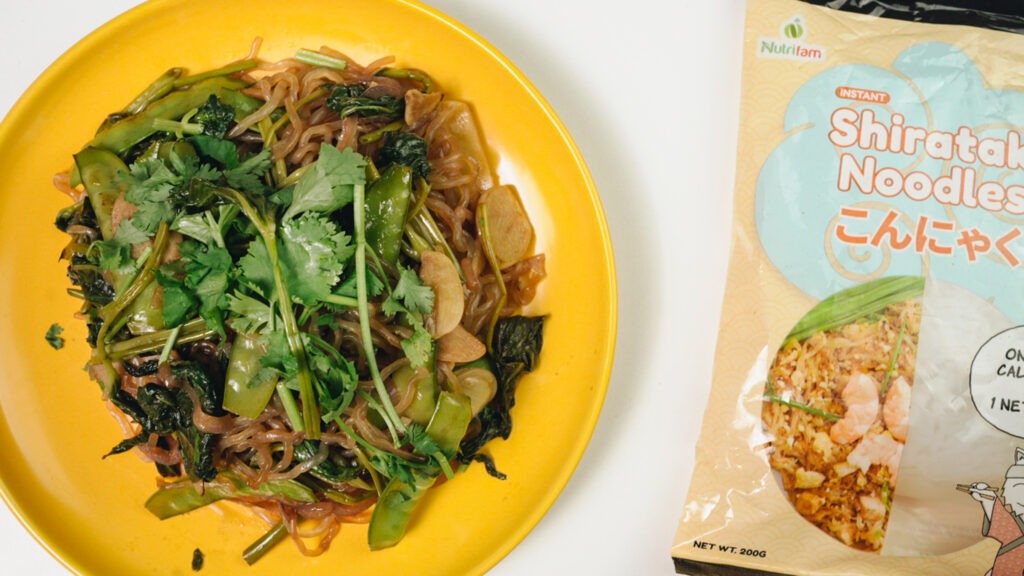 Can't think of something to prepare for your guests? We got you! This Shirataki Stir-Fry Noodles recipe was prepared by our very own chef Ciara. It's made healthy and guilt-free with our Nutrifam Instant Shirataki Noodles. You're welcome!
Ingredients:
2 packs rinsed Nutrifam Instant Shirataki Noodles
1 sliced onion
2 cloves minced garlic
1 sliced bellpepper
150g snap peas
1 cup kangkong
2 tbsp sesame oil
¼ cup soy sauce
2 tbsp rice vinegar
1 tbsp white sugar
2 tbsp sliced scallions
sesame seeds for garnish
Procedure:
In a small bowl, mix together sesame oil, soy sauce, rice vinegar and sugar. Set aside.
In a wok, in medium heat, stir-fry onion, garlic, bell pepper, snap peas, kangkong and noodles. Add in the prepared sauce and let simmer for about 30 seconds, constantly stirring.
Once everything is coated with sauce, transfer to a plate, garnish with sesame seeds, enjoy!
Follow our Instagram for more updates: @nutrifamph