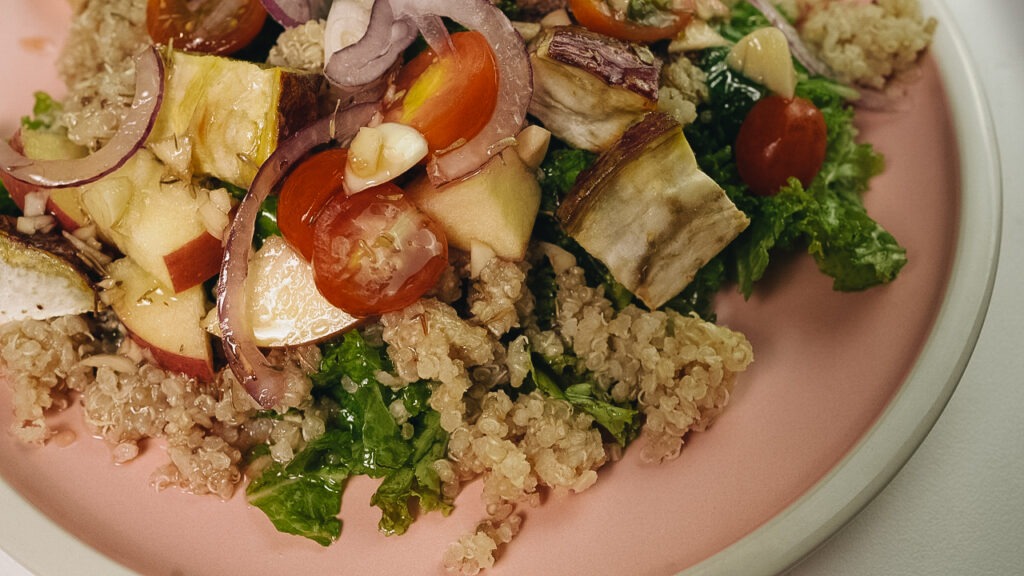 New recipe alert!!! Nutrifam White Quinoa Salad with Sweet Potatoes and Apples. Here's another salad recipe that you'll surely enjoy with your family and friends. It's healthy and easy to prepare. Serve it now!
1 1/2cups cooked Nutrifam White Quinoa
1 cubed sweet potato
1 cubed fuji apple
1 sliced thinly onion
80g arugula
80g romaines
½ cup EVOO
¼ cup apple cider
1tbsp mustard
1tsp thyme
salt and pepper to taste
Procedure:
Make the vinaigrette. Mix EVOO, apple cider, mustard, salt, pepper and thyme. Whisk until emulsified. Set aside.
Cook Nutrifam White Quinoa. Follow steps on how to cook quinoa on packet but, instead of putting salt, put bouillon cube instead. Get amount for this recipe and keep extra in fridge.
Roast sweet potatoes. In a baking sheet, mix sweet potato and oil together, roast in oven for 25 minutes in 400 degree C oven. When done, salt then set aside.
In a bowl, assemble salad. Mix together vinaigrette, romaines, arugula, onions, apples, cooked quinoa and roasted sweet potato. Enjoy!
For more content, follow our Instagram page: @nutrifamph